Fake News, Satire, Parody, Stupid Stories, and Other Funny Shit.
Paid Advertisement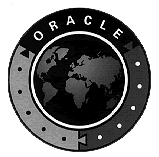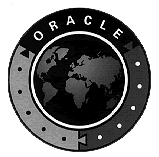 S p o n s o r e d . B y . O r a c l e . F i n a n c i a l

At Oracle Financial, our team of experts has analyzed market trends and corporate balance sheets as well as sunspot cycles and ancient Mayan and Hopi texts to come to one undeniable conclusion: The world will end December 21, 2012. Click to find out more and register to win an iPod Mini!
World News

All Companies Merge
In a landmark 5-4 decision, the U.S. Supreme Court upheld the FTC's approval of the merger of all businesses, public and private. The Company now includes "any and all entities which conduct business in and around the planet Earth." Click for full story.
Sports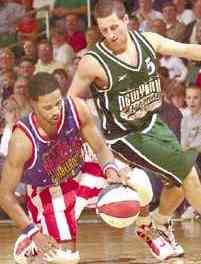 Nationals Lose To Globetrotters
The New York Nationals endured a crushing 128-12 defeat to the Harlem Globetrotters Thursday night at the Leggett and Platt Athletic Center in St. Louis. The Nationals, better known as "those white guys who always lose to the Globetrotters", played a good, solid game, but were no match for the Clown Princes of Basketball. Center Roy McMahon was named the Nationals' Player of The Game, with 5 points and one rebound. Click for full story.

Paranormal News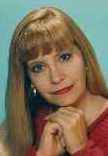 Psychic Sues Future Partners
September 6, 2001 - Psychic channeler Rev. Laurie McDonald is suing future business partners Madame Marguerite Melman and her sidekick, Art Nouveau. Rev. McDonald, new-age minister at the School Of Consciousness, told an Arizona judge that although she has never met the two defendants, their paths will soon cross, and a breach of contract will occur, causing her financial hardship, mental anguish, and pain and suffering in the amount of $10 million. Click for full story.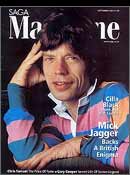 Devil Not Renewing Mick Jagger's Contract
HELL - After weeks at the negotiating table, The Devil and Mick Jagger appear to be at a stalemate. The current contract between the two is due to expire at the end of the month. This is the fourth such decennial renegotiation since the Rolling Stones' frontman first signed on with Satan in 1965 at the age of 20. Click for full story.

Editorial

My Wife Doesn't Think I'm Funny Anymore by Mike Schatz
I've suspected it for a while, but now I am sure of it. My wife doesn't think I'm funny anymore. We were eating dinner last night and I made a little joke about how I knew the rolls were old because I bought them on the same day that we'd last had sex. I wasn't expecting a standing ovation or anything, but after looking down at her plate for a minute, she looked up at me and said very sarcastically, "good one". Click for full story.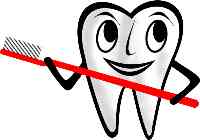 I've Ruined Things With My Dentist
A brave tell-all by EIN Special Correspondent Mike Schatz. Click for full story.



Support Our Troops!
Navy Sticking With Sailor Suit
Washington, DC - The United States Navy announced today that the 2006 Naval dress uniform will remain as it has been for over 200 years - a sailor's suit. As the seamen of the most powerful Navy in the world board their ships, they'll be wearing white bell bottoms, white frocks with wide flap collars, and knotted navy blue neckerchiefs. Atop their heads, they will proudly don little white sailor's hats. Click for full story.



Cidz Corner
Barney Promotes Unhealthy Body Image
The producers of the children's television show "Barney & Friends" are coming under attack from men's rights groups for allegedly projecting an unhealthy body image to young boys. The protesters charge that the obese, purple dinosaur creates an unrealistic ideal figure in the minds of male children, which can lead to eating disorders. Click for full story.
Holiday News

Drunk Driver Destroys 100 Year-Old Tree,
Runs Through Town Screaming
Bedford Falls - Late last night, a drunken lunatic smashed his car into one of the oldest trees in Bedford Falls and then proceeded to run through the center of town screaming. George Bailey, of 320 Sycamore, has been arrested and charged with drunk driving, criminal destruction of property, disturbing the peace, and jaywalking. Click for full story.

Links To Better Sites Than This One
Check them out. These are some of the best entertainment satire & parody sites out there!
Contact Us
Tell us what you think, or submit a story of your own!