Headlines
*Click for full stories*
Paranormal News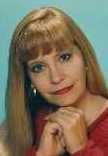 Psychic Sues Future PartnersSeptember 6, 2001 - Psychic channeler Rev. Laurie McDonald is suing future business partners Madame Marguerite Melman and her sidekick, Art Nouveau. Rev. McDonald, new-age minister at the School Of Consciousness, told an Arizona judge that although she has never met the two defendants, their paths will soon cross, and a breach of contract will occur, causing her financial hardship, mental anguish, and pain and suffering in the amount of $10 million. Click for full story.

People
Ebay User Receives
AAAAAAAAAAAAAAAAAAAAAAAAAAAAAAAAAAAAAAAA
++++++++++++++++++++++++++++++++++++++++

Ebay user kittylitter33 today received the most coveted honor in ebay history. After an apparently stellar transaction with fellow user devilnbluedrezz, kittylitter33 was given the rating of AAAAAAAAAAAAAAAAAAAAAAAAAAAAAAAAAAAAAAAA
++++++++++++++++++++++++++++++++++++++++. This "forty-A/forty-plus" is the best feedback ever given on the popular internet auction site. Click for full story.

Technology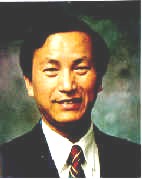 Stem Cell PhonesThe moral controversy over unborn cell tissue has taken a new twist. High-tech engineers in Japan have developed a prototype for the first workable "stem cell phone". These hands-free phones will actually modulate human thought into sounds, syllables, and words. Click for full story.
Copyright 2001 Electronic Internet News
Classifieds
EIN Classifieds: Housing

APARTMENT FOR RENT
Affordable one bedroom apartment for rent above the Cunningham's garage. This space has been well maintained and is conveniently located near Al's diner. No rent is actually required, but you will be asked to serve as a mentor for one geeky son, and his frustrated younger sister. You will also be required to eat dinner every night with the family and hang out with a bunch of high school dorks. The right applicant will be a good dancer, wear the same outfit every day and think he's very cool. Contact Mrs. C. for more info. Also, available is a small office space located in the men's room at Al's.
EIN Classifieds: For Sale

SPARE TIME FOR SALE
Local college student with several hours of spare time available each day. These hours are usually spent getting stoned, playing Nintendo 64 and touching my roommate's dog. You can use the hours however you'd like, just as long as I don't have to be there. Please, call Chad at 404/555-6375. If I don't answer, leave a message. I'm either taking a nap or screening calls.