Headlines
*Click for full stories*
World News

All Companies MergeIn a landmark 5-4 decision, the U.S. Supreme Court upheld the FTC's approval of the merger of all businesses, public and private. The Company now includes "any and all entities which conduct business in and around the planet Earth."
Interview

A Century of Perspective
An interview with Ethel Agnes Emerson Part 12 in our 12-part series of interviews with the 100-year-old champion of free speech. Though her Alzheimer's has progressed significantly since we first began this series, we are staying true to our agreement, and printing the interview in its entirety.
Local News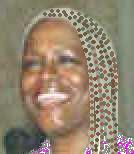 Fashion Police Arrest Monica KaufmanATLANTA, GA - Early this morning, Fashion Police moved in and put and end to a long stand off with WSB news anchor Monica Kaufman. Fashion Police Chief Brett Summers, along with the FP SWAT unit, raided the newsroom and took Ms. Kaufman into custody.

Cogsworth Boy Accepts Pledge PinATHENS, GA The Delta chapter of the Sigma Chi Fraternity announced today that Ingraham "I.C." Cogsworth III, of Hiram, GA, accepted a pledge pin early this morning. Inside sources say it was the culmination of a courtship which began just one week ago.

Business

Inflation On The Rise Startling statistics from the U.S. Commission on Coin-Operated Amusement Devices show that the PRI, Pinball Replay Index, increased nearly 30 percent in 2000. The index rose for its 55th consecutive year to a current level of 22 billion.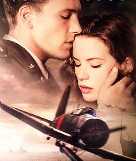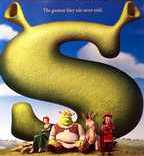 Movie Reviews by Zac Foster, 11th grade party animal
This week: Shrek, Pearl Harbor, and Bridget Jones' Diary
Copyright 2001 Electronic Internet News
Short Stories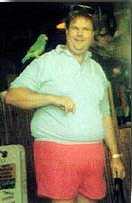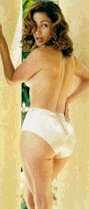 OPINION:
Attitude vs. Ass
Relations between the sexes boils down to "attitude vs. ass". I'm cool with either, but show me attitude, you better have ass! Show me ass: you can have any attitude you want! And last, but not least, show me a good attitude and your ass can be just as big as your good big 'tude!
-Name and address withheld