Headlines
*Click for full stories*
War On Terrorism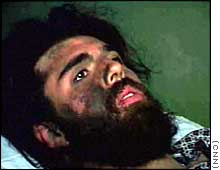 American Member of Taliban:
"Dude, What Up?"
In an exclusive interview with Electronic Internet News, Abdul Hamid, who has been identified by his parents as John Phillip Walker Lindh, 20, of Northern California, claims his alliance to the Taliban was all in fun. EIN Foreign Correspondent Mike Schatz spoke with Lindh at a hospital near Mazar-e-Sharif, in Northern Afghanistan.
Click for full story.
Holiday News

Drunk Driver Destroys 100 Year-Old Tree, Runs Through Town ScreamingBedford Falls - Late last night, a drunken lunatic smashed his car into one of the oldest trees in Bedford Falls and then proceeded to run through the center of town screaming. George Bailey, of 320 Sycamore, has been arrested and charged with drunk driving, criminal destruction of property, disturbing the peace, and jaywalking. Click for full story.

Military News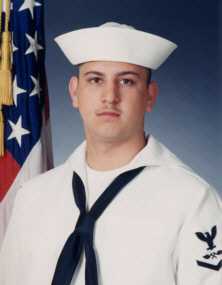 Navy Sticking With Sailor SuitWashington, DC - The United States Navy announced today that the 2002 Naval dress uniform will remain as it has been for over 200 years - a sailor's suit. As the seamen of the most powerful Navy in the world board their ships, they'll be wearing white bell bottoms, white frocks with wide flap collars, and knotted navy blue neckerchiefs. Atop their heads, they will proudly don little white sailor's hats. Click for full story.



Taliban 2001 World Champion T-shirts 75% off at MLB.com 100% cotton Hanes Beefy-T with hand-embroidered Taliban logo. Men's sizes only.
Copyright 2001 Electronic Internet News
Short Stories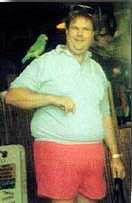 A Holiday Greeting From Our Editor
Dear EIN readers:
It is with great joy that I wish you Merry Christmas, Happy Hannukah, and a Dope Kwanzaa.
It has been quite a first year for EIN, and we're proud that you've been a part of it. Looking back over 2001, there were lots of funny stories we all enjoyed, and a few incidents we would all rather forget.
I would like to take this opportunity to once again apologize to those who donated to EIN's Runaway Rescue back in March. Although I signed the settlement agreement, I still disagree with its characterization of the fund as "whore money for Mr. Pinkus". As I said in court, I hand-delivered the money to various young ladies in need. How they chose to thank me was entirely up to them. And I will remind you that I was found "not guilty" in my criminal trial. I sincerely wish I could have returned the money to those of you who gave so generously, but alas, like the summer breeze, it is gone.
But that's just a bridge under the water, right? We're going to start fresh and make 2002 the best year yet for EIN. From all of us at Electronic Internet News, we hope you have a happy holiday, and a prosperous new year!
-Harvey Pinkus, Esq., Editor-In-Chief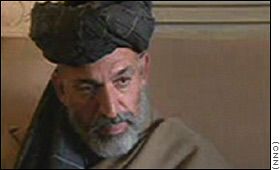 Afghan-tastic!
Taliban's Out.
This Guy's In.
Pictured to the right is Hamid Karzai, leader of the new interim government in Afghanistan. Karzai plans to bring a more liberal approach to Afghani law. "Women will be allowed to return to work in sweatshops and farms," he proclaims. "They will be free to show certain portions of their faces in public without being stoned. Or, I should say, without being stoned to death."